Welcome
Our school motto is 'When we welcome a child, we welcome a family.'
We are a dynamic and progressive school with a wonderful team of experienced professionals who work in partnership with home, parish and community to provide the best possible education for all our pupils. Our pupils are at the centre of all that we do here in St. Brendan's. They are the heartbeat of our wider school community.
As your child embarks on this exciting stage of their journey into education I want to assure you that we will, as a team, strive to ensure that your child's time in St. Brendan's will be a happy one where he/she achieves his/her full potential in a safe, secure and happy environment.
This website contains some information on many aspects of school life. I do hope you find it useful. If you need any further information, please do not hesitate to contact us and we will do all that we can to assist you.
L French (Principal)
Latest Photographs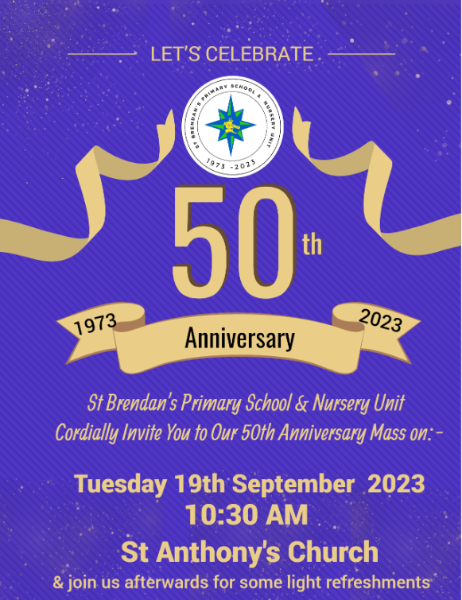 When we surveyed our parents, 100% of respondents
said that St Brendan's is well led and managed
(Parent Survey 2016)
St Brendan's Primary School and Nursery Unit, Moyraverty, Craigavon, Co. Armagh BT65 5HS Phone: 028 3834 1037